Food & Dining at Jingellic Pub
Be sure to arrive hungry and thirsty.
Sit down, relax, and in a matter of moments an icy cold glass of beer will be in your hand. Or perhaps some local wine instead?
If it's cold outside the warm fire will be crackling in the open hearth and you might enjoy a hot coffee or tea.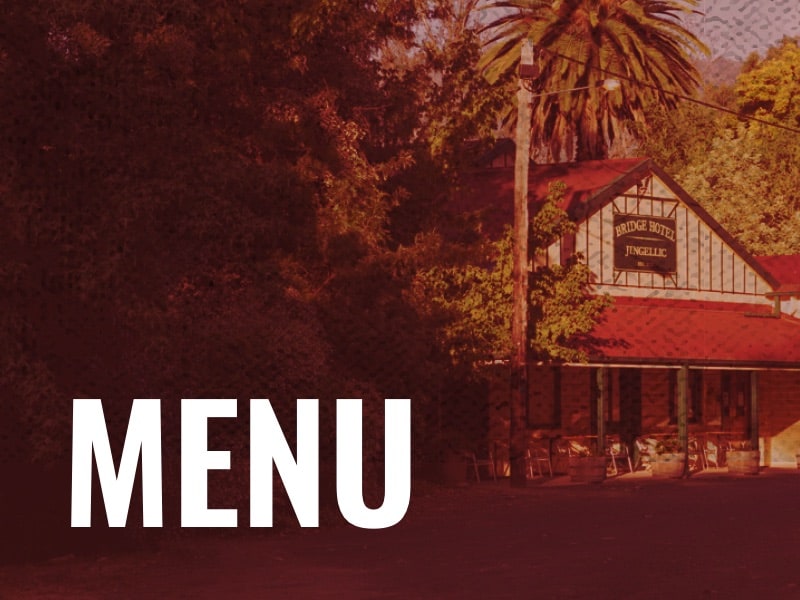 Our Menu
Which of our delicious menu items will it be for you today? Our generous Chicken Parm? Beef N Reef? Or perhaps our highly popular BBQ Bourbon Pork Ribs might tempt your tastebuds and satisfy your hunger.
Our Special Board changes regularly.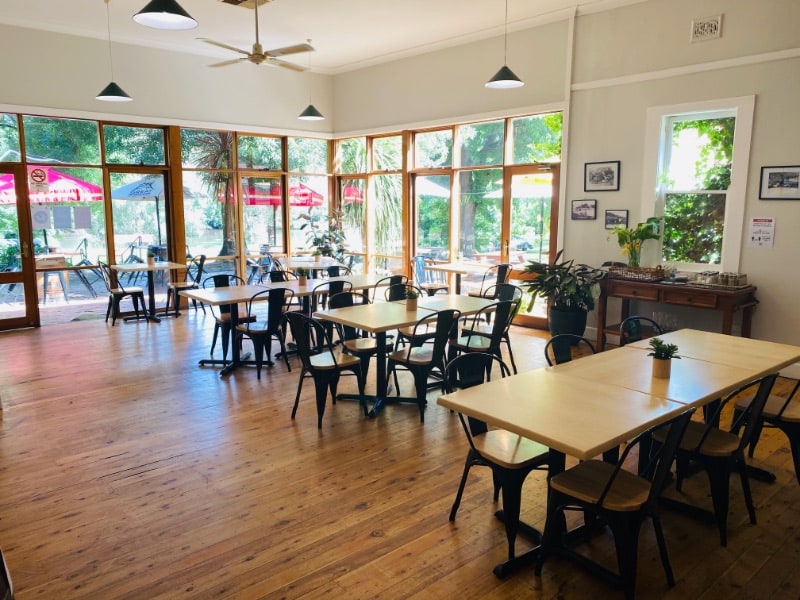 Functions
Our extensive menu of food and drink options are available year-round, and we have the facilities to cater for just about any group size.
We regularly host travelling motorbike tours, car clubs, road cyclists, families, couples and individuals. Many have chosen the Jingellic Pub as the ideal spot to host the perfect birthday celebration, family reunion, group holiday or wedding.
When will you be coming through to visit us here at the Bridge Hotel in Jingellic?