Our Region
Travellers passing through to alpine high country destinations such as Jindabyne, Cooma, Mt. Beauty, Bright or Omeo have numerous scenic options from which to choose.
Whatever your interests, why not set yourself up a base camp at the Jingellic Pub and spend several days exploring the diverse landscape and abundant natural riches the Murray River valley has to offer?
When will you be coming through to visit us here at the Bridge Hotel in Jingellic? Give us a call 02 6037 1290.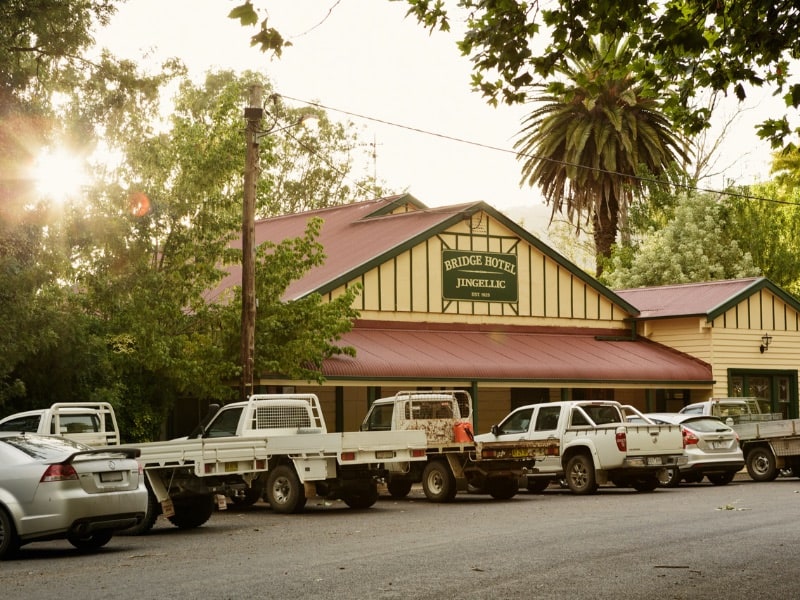 Things to Do!
Jingellic is a quiet country town surrounded by rolling pastoral farmland dotted with sheep and cattle. Even today the region is immersed in a history of gold and tin mining. An ideally-situated country homestead, the Jingellic Pub is surrounded by numerous natural attractions.
Nature Walks
Tucked away between the Murray Valley Highway and the Murray River is Mt Burrowa, Bluff Falls Nature Walk is the perfect day trip. Follow the trail along Bluff Creek as it winds past magnificent blue gums, peppermints, alpine ash and colourful wattles.
From Bluff Falls, either retrace your steps or return to the picnic area along the road and Wombat Track.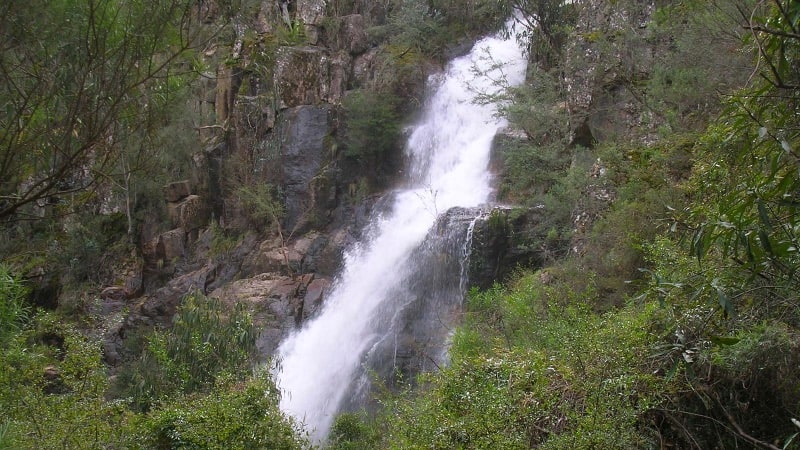 Man From Snowy River Museum
Another popular nearby attraction is the Man From Snowy River Museum in Corryong.
This community-run museum is staffed by volunteers and displays a variety of locally and nationally-significant memorabilia and other items from ski country right through the unique Murray River valley region.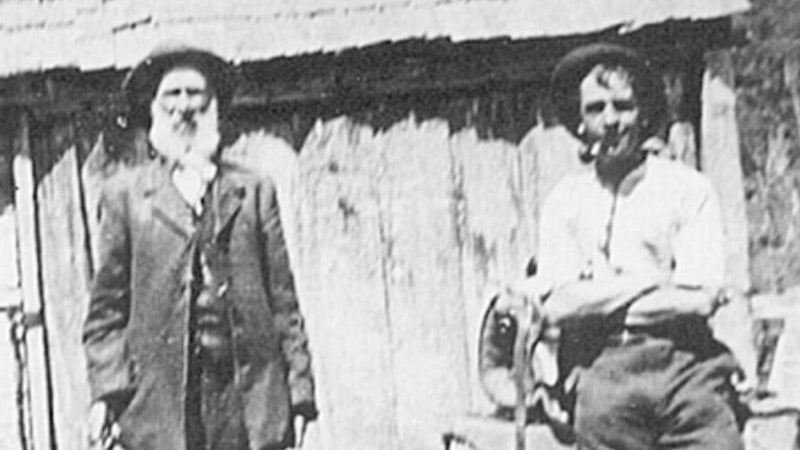 The Murray River
The Murray River itself is quite a significant attraction to all visitors to the Jingellic area.
Adventurous types can kayak their way down to the Jingellic Pub from various put-in points upstream, giving an unprecedented up-close-and-personal view of the mighty watercourse.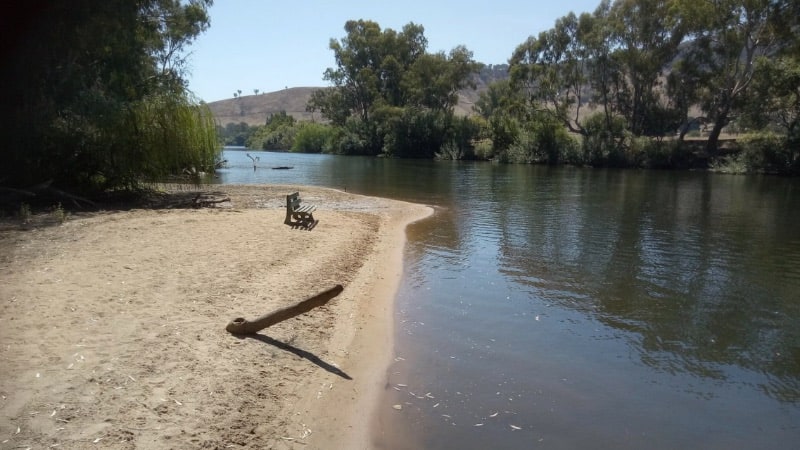 Off-Road
Pick up a map from the Corryong Visitor Information Centre and head out into the remote Alpine wilderness for your own 4WD adventure.
Be surrounded by snow gum woodlands and cool, clear rivers when you camp out under the stars, the true high country experience.
4WD tracks are located throughout the area. Get yourself a local map and go exploring.